7200t/d Dry Process Cement Production Line
2022-03-23 22:40:51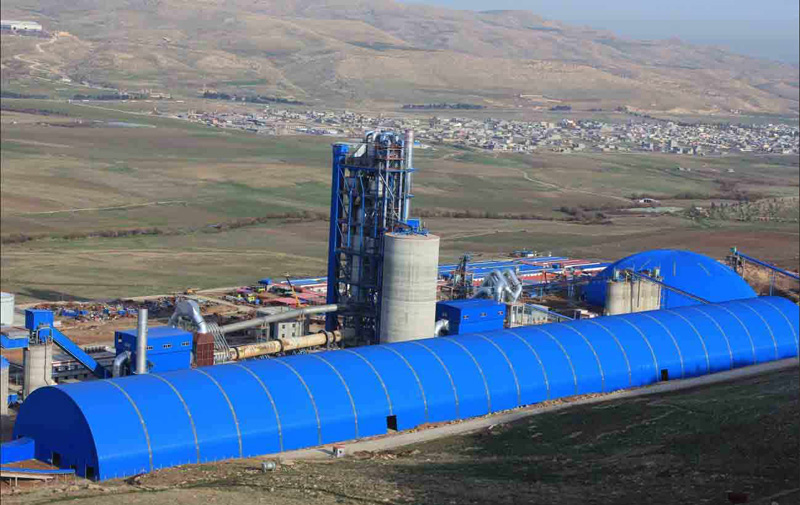 Jiangsu Lvsen Cement is capable of offering complete dry process cement production line construction service, including engineering design, civil construction, whole package of equipment supply, equipment installation and debugging, technical support, and general contracting. Specific cement production line scale Haijian can undertake ranges from 7200t/d, 6000t/d, 5000t/d, 4000t/d, 3000t/d, 2500t/d, 2000t/d, 1500t/d, 1300t/d, 1000t/d and 600t/d.

Overview Dry Process Cement production line is the production line construction project composed by a series of corollary equipments which are used for product cement.It is mainly composed by crushing equipment, homogenize equipment, raw material preparation equipment, drying equipment, preheat and predecomposition equipment, the clinker sintering equipment, cooling equipment, grinding equipment, packaging equipment, conveying equipment, environmental production dust collection equipment etc.

We supply process design, civil construction, complete equipment, installation and trial run, technical services, the general contracting.

The new dry type cement production line is a modern cement production method with the pre-homogenization technology and rotary kiln calcining technology as the foundation and suspension pre-heating .

The Production Process of Cement Production Line: The whole production process of cement is generally as follows: homogenizing-- preparation of raw material -- raw material homogenization -- preheat decomposition -- the burning of cement clinker -- cement grinding mill -- cement packaging. In the process flow, different cement making machines should be used.

The Advantages and Benefits of Cement Production Line: This production line makes the production of cement is highly efficient, high quality and energy saving, thus conforming to the requirements of environment production and sustainable development.

Parameters During the process of dry process cement production, it needs grinding three tons materials for product one tone portland cement (including all kinds of raw materials, fuels, clinkers, compound material, gypsum). According to the statistics, the cement dry process production line grinding operation needs to consume 60% power of the the whole plant, among it the raw material grinding occupy above 30%, the coal grinding occupy about 3%, the cement grinding occupy about 40%. Therefore, we should reasonable select grinding equipment and technological process,optimize technological parameters,proper operation,control work system. And this will have great significance on ensuring production quality and reduce energy consumption.

Equipment The main equipment of dry process cement production line including: rotary kiln, cyclone preheater, cooling machine, Crusher, vertical mill, roller press, cement mill, coal mill, dryer, dust collector, packaging machines, bulk machines, conveyors, electrical control etc.