5000t/d Clinker Production Line in Myanmar
2022-03-23 22:36:56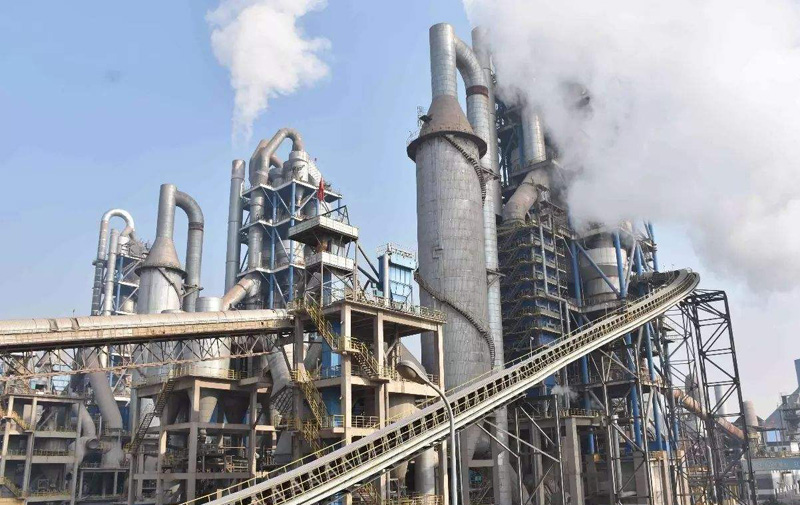 In the clinker production line, we need not only the crushing machinery, but also the grinding machine. The whole production process of clinker is generally as follows: homogenizing-- preparation of raw material -- raw material homogenization -- preheat decomposition -- the burning of clinker clinker -- clinker grinding mill -- clinker packaging. In the process flow, different Clinker making machines should be used.

Generally speaking, the Clinker production concludes a complete set of Clinker machinery. And in Lvssn different capacities can meet your demand.

Constitution And Process In Clinker Production Line Clinker manufacturing consists of raw material grinding, blending, pre-calcining, clinker burning and clinker grinding. In short, limestone and other materials containing calcium, silicon, aluminum and iron oxides are crushed and milled into a raw meal. This raw meal is blended and then heated in the pre-heating system (cyclones) to start the dissociation of calcium carbonate to oxide. The material goes further into the kiln for heating and reaction between calcium oxide and other elements to form calcium silicates and aluminates at a temperature up to 1450 cent degree. The cyclone system is attached to the rotary kiln by a riser duct. Secondary fuel is fed to the riser duct, and the main fuel mixture, coal/petcock, fires the kiln. Reaction products leave the kiln as a nodular material called clinker. The clinker will be interground with gypsum and other materials to clinker.

Some Ways To Increase The Clinker Making Plant Efficiency 1. To enhance the ventilation of mill is the effective method to increase the production capacity and to reduce the power consumption.

2. To adopt the new type scale board to improve the material of the mill parts. The new type spare parts with easy grindability are widely used nowadays for prolonging the service life of parts and grinding media.

3. To add grinding aid to increase the grinding efficiency: there are many kinds of grinding aids, most of which are organic surface-active materials. Some research has shown the grinding aid of ethanol, butanol, butanol oil, and coalmine works out fine.

4. To reduce the temperature of clinker to improve the quality; high temperature will cause the dehydrate gypsum dewatering in clinker processing, which will make clinker false setting and material clinkeration.